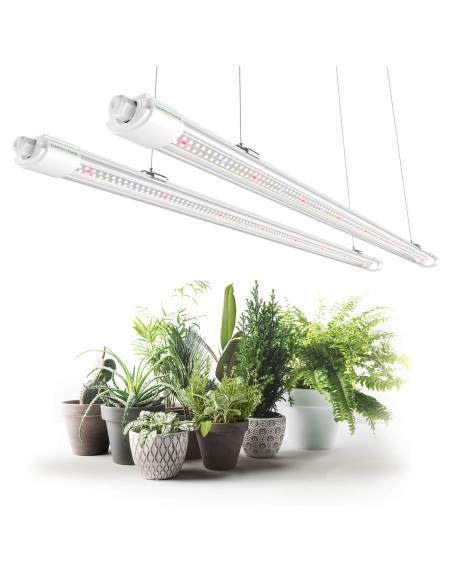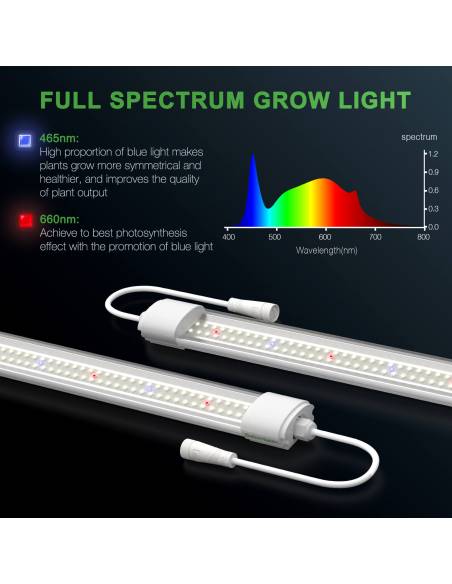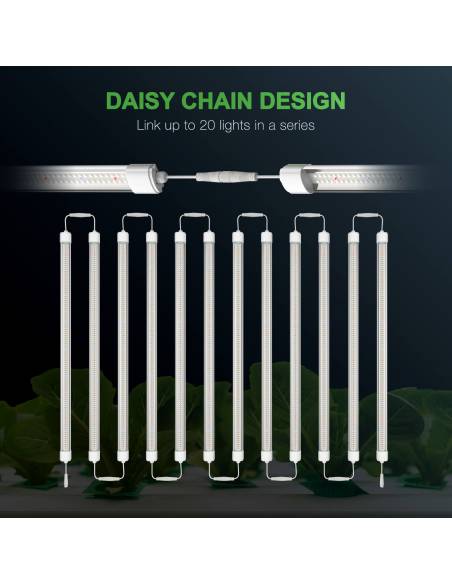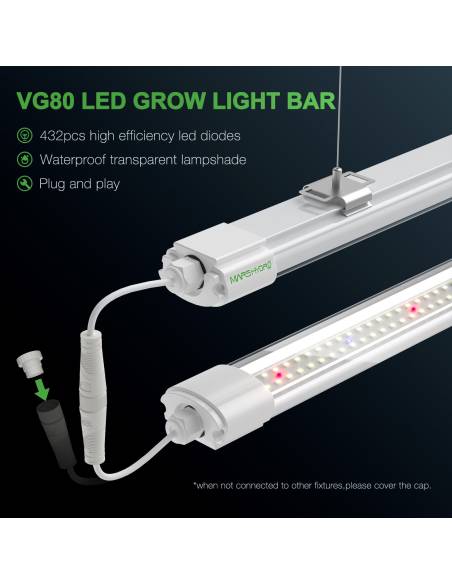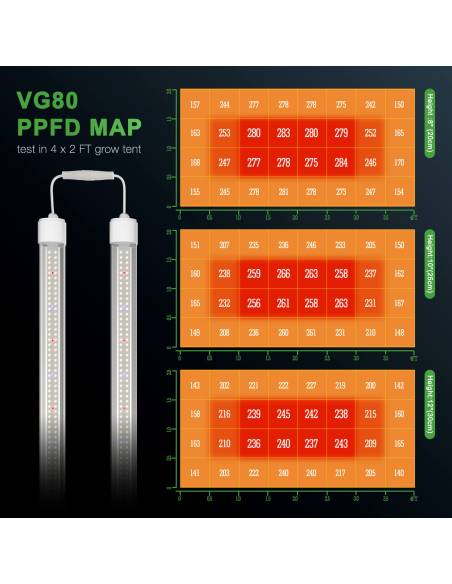 Mars Hydro VG80 Seedling LED Grow Light IP65 Waterproof
2pcs LED Bar
Wattage – 80W (40W Each Light Bar)
Core Coverage: 120x60cm
Size: 115x5x3cm

Op voorraad: Ordered on weekdays before 1 pm, shipped in 1-2 weekdays!

Mars Hydro VG80 Seedling LED Grow Light IP65 Waterproof
Designed with a full spectrum that was optimized for more blue light and an appropriate proportion of far red light, with Osram chips and IP65 waterproof-rated light bars, the VG80 consistently provides high-quality and veg-oriented light for clones and leafy greens with mild DLI requirements in high-humidity environments to promote a healthy and rapid vegetative growth.
High Efficiency White Grow Lights: This Mars hydro VG80 grow lights with more than 10000 lumens, consuming only 80w. Lower energy consumption, fewer electricity bills and a longer lifespan than fluorescent t5 grow bulbs. The footprint of a pair of VG80 is 120x60cm.
Full Spectrum Grow Light Bar: 465nm (blue), 665nm (red), wide and uniform PPFD distribution is more helpful to speed up the growth of plants. The better ratio of red and blue light enables plants to perform more efficient & broad spectrum photosynthesis and get higher yields.
Easy to Use: The VG80 Grow Light has a slim profile and comes with a complete hanging kit for easy installation in multiple scenarios, such as grow shelves, grow tents, greenhouses, hydroponic system and benches.
Daisy Chain Function: Up to 20 Led grow light strips can be connected, VG80 provides industry-leading performance for vegetables and ornamental plants, plug and play, highly recommended for indoor commercial growth.