Al 62.897 klanten vertrouwden op Online Top Garden. Ben jij de volgende?
Snelle levering
Op werkdagen voor 13:00 uur besteld, betekent in 95% van de orders al de volgende werkdag verzonden.* De exacte levertijd staan in ieder product vermeld. Deze snelle service bieden wij voor Nederland, België en West-Duitsland.
Laagste prijsgarantie
Dankzij deze prijsgarantie weet jij zeker dat jij nooit teveel betaald. Zie jij het product van jouw keuze of jouw aankoop bij een van onze concurrenten toch voordeliger, dan passen wij de prijs aan.*
Excellente Klantenservice
Online Top Garden staat bekend om haar TOP-klantenservice en aftersales. Klanten geven ons hiervoor een 9.1. Voor ons is iedereen een TOP klant en doen wij er alles aan om ook jou goed te adviseren in jouw keuze.
Gratis verzending
Vanaf € 125,- je pakket gratis thuis bezorgd en in België is dit vanaf € 150,00 gratis.* De laagste prijsgarantie en ook nog eens gratis verzending! 
Klanten geven ons een 8,5

Correct met leveren en tijd heb al vaker gebruik gemaakt van jullie diensten
Gisteren ochtend een bestelling gedaan en deze nu net al ontvangen. Ik ben een BLIJ EI :D TOP SERVICE van jullie!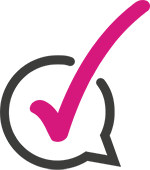 Na 13.00 uur besteld, toch de volgende dag al in huis!
Goede service, de goedkoopste en de beste afterservice. Gewoonweg een heel mooi bedrijf met de beste spullen voor het minste geld. Keep it up!
Aanbiedingen van de maand
Vragen of hulp nodig? Bel +31(0) 30 760 39 10 (Bereikbaar van 9:00 - 15:00)
Meld je aan voor onze nieuwsbrief
Ontvang als eerste de beste deals
Online Top Garden staat bekend om haar TOP-klantenservice en aftersales.
Online Top garden is ontstaan in 2013 als een "grapje" en inmiddels een groot succes in Europa. Ja je leest het goed een "grapje". De eigenaren van Online Top Garden (Denise & Matthias) bestelden eens wat spullen voor hun kruiden online en zagen verschillende verbeterpunten. Zij bedachten toen hoe leuk het zou zijn om zelf eens een webshop te starten in de urbaning gardening naast hun toentertijd fulltime banen.
Nu in 2019 hebben wij Online Top Garden uitgebouwd tot één van de succesvolste webshops in Urban Gardening met de beste klantenservice die iedereen verdiend.
De grootste en goedkoopste!
Méér dan 6.500 producten in deze onze Online Top Garden shop!
Al onze producten zijn voorzien van de goedkoopste prijzen. Je hebt keuze uit méér dan 6.500 producten en elke maand zijn er scherpe aanbiedingen.
Uiteraard kan je bij ons gemakkelijk bestellen en veilig betalen.
Wij begrijpen namelijk dat jij bij het online aanschaffen van producten uit onze Online Top Garden geen zorgen wilt maken over de bescherming van jouw gegevens. Door middel van het gebruik van onder andere iDeal en Paypal worden jouw gegevens met de grootst mogelijke zorg beschermt. Ook zal je bestelling zo netjes en snel mogelijk thuis worden bezorgd vanuit ons magazijn, want voor 13:00 uur besteld betekent binnen één werkdag verzonden* Uitgezonderd van zon- en feestdagen en mits dit staat aangegeven bij het product.
De producten in onze Online Top Garden shop variëren van barbecues, tuinmeubelen tot aan Dimlux Xtreme Expert EVSA's.
Online Top Garden hoopt jou ten allen tijde van dienst te mogen zijn en voor vragen zijn wij altijd bereikbaar. Vaak reageren wij al binnen enkele minuten!
Vragen of hulp nodig? Bel +31(0) 30 760 39 10 (Bereikbaar van 9:00 - 15:00)
Wat houdt die growshop wet in?
Per 1 maart 2015 is de gewijzigde growshop wet actief met betrekking tot het artikel 11a van de opiumwet. Wij zijn ook geen typische growshop die u vroeger bezocht, maar een tuincentrum die spullen levert aan de hobbykwekers en tuinierders. Per 1 maart is er veel veranderd voor de mogelijkheden van onze bedrijfsvoering en die van een grow shop. Door de wetswijzigingen van de growshop opiumwet zijn we strafbaar op het moment dat we medeplichtig zijn aan de voorbereidingen grootschalige wietteelt. Dat betekent dat wij vanaf 1 maart alleen nog producten en informatie verstrekken wanneer wij verzekerd zijn van uw motief voor een gedoogde teelt of hobbykweek. 
Onze algemene voorwaarden zijn aangepast in verband met de growshop wet en uiteraard houden wij rekening met de bescherming van uw persoonsgegevens. Indien u goederen wilt afhalen en wij hebben een vermoeden, zult u ook een verklaring moeten tekenen waardoor wij er zeker van zijn dat de goederen gedoogd gebruikt gaan worden.