The best online grow shop for almost 10 years with an extensive range of top quality grow items!
85,629 customers trusted Online Top Garden. Are you next?
Fast delivery
Ordered on working days before 13:00 means in 95% of orders shipped the next working day.* The exact delivery time is stated in each product. We offer this fast service for the Netherlands, Belgium and West Germany.
Lowest price guarantee
Thanks to this price guarantee, you can be sure that you never pay too much. If you see the product of your choice or your purchase from one of our competitors cheaper, we will adjust the price.*
Excellent Customer Service
Online Top Garden is known for its TOP customer service and after sales. Customers give us an 8.5 for this. Everyone is a TOP customer for us and we do everything we can to advise you well in your choice.
Free Shipping
From € 150 your package is delivered for free at home and in Belgium this is free from € 175* The lowest price guarantee and also free shipping!

Correct with delivery and time have used your services before
Placed an order yesterday morning and just received it. I'm a HAPPY EGG :D TOP SERVICE from you!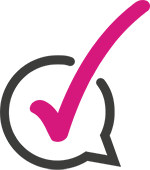 Ordered after 13:00, delivered the next day!
Good service, the cheapest and the best after service. Simply a very nice company with the best stuff for the least money. Keep it up!
We already told you, we have everything in-house for your own project. You need a lot for indoor cultivation, such as a grow tent, lighting, cuttings supplies, substrates and plant food, but also extraction, irrigation and measuring equipment such as a pH meter and ecmeter.
For example, you will find a number of grow tents put together by us via the heading 'Complete grow tents' under 'growth supplies'. We have put together various complete grow tents with brands such as Secret Jardin, Homebox, Phantom and Mammoth. You can select the desired dimensions of the grow tent via the filter option on the left side of the webshop.
Of course you can also put together your own grow box with different products that are also available separately or would you rather go for a grow box in combination with a Lumatek Led grow lamp or a Mars TS1000 LED, for example?
With one of the complete grow tents or "grow sets" or "grow boxes" you will of course come a long way. If you have any questions about a complete grow tent or if you can't see the woods because of all the options, i.e. the trees, please send us an email with your wishes and needs. Then we will be happy to advise you on this and we can put together a set-up especially for you.
"The sky's the limit!"
We are working on this every day, so it is a small effort for us to help you with this and thus ensure together that you can create the ideal micro climate for your crops. Whether you want to grow tomatoes, pumpkins, chilis or even mushrooms or orchids, we are happy to think along with you.
To allow your plants to develop properly, you need an optimal climate with good ventilation. When you grow at home, you can use many tools for this, such as a tube fan or extraction box for your ventilation in combination with a clip fan. Plants need fresh air and CO2 to breathe. Many people forget how important this is and therefore have a small harvest. Don't forget that you should always be able to dim an extraction or, conversely, allow it to extract harder at higher temperatures. This is done with automatic fan controllers that also monitor the temperature. Online Top Garden offers a very wide range of the best brands that we have been working with for years and which we really trust.
In addition to ventilation, you also have to deal with the right humidity in your room. This should be a lot higher, especially in the initial phase, and you can achieve this with a humidifier. We deliver these in small models of 5 liters or larger of 13 liters. In addition to this, the root temperature of your plants is also very important. You should always keep this above 18 degrees. This is so that when your lights are switched on, your plant factory is immediately active and does not have to warm up completely from the colder night. This way you really make 100% use of all your light hours and you don't have to spend an hour warming up.
To support and care for your crops throughout the cycle, it is important to feed them with good plant nutrition. To achieve an optimal harvest, both your indoor and outdoor grow needs the right nutrition and supplements. Which type of nutrition is necessary depends on the stages in which your plants are, such as the growth or flowering phase. Top brands of plant food such as Plagron, Aptus, Biobizz, GHE and Biotabs have an excellent nutrient line to strengthen your plants and keep them so that they grow into strong plants for an optimal harvest.
Logically, you will find all the high-quality food brands that we have in our range under the heading 'Food and substrates'. On the left you can again use the filters to select the food type, so that you can easily find the right type of food for the relevant stages. You will also find all protection and pesticides here.
The options in terms of grow lighting are becoming increasingly extensive, there are various very good HPS grow lights available and, on the other hand, also very strong LED grow lights. Where years ago you only had a few options regarding brands of LED grow lighting, you have more and more choice. It is now well known that an LED grow light is a lot more economical and really a long-term investment. Nowadays brands such as MARS Hydro, Telos, Lumatek (Zeus and Attis) and Hortione have very strong LED grow lighting. The great thing about LED grow lights is that you can mimic sunrise and sunset.
But is it more budget friendly to go for the old trusted HPS grow lights, which you can also achieve a nice yield with. That is why we also offer 'Complete DIY kits' consisting of an HPS grow light for the growth and/or flowering phase, a reflector and an electronic ballast. Under the heading 'lighting' you will find all types of lighting and additional accessories such as cables and plugs that we have in our range. And this also applies of course; If you can't figure it out, or if you have questions or need advice, we are ready for you via the button at the bottom of the website or by email info@onlinetopgarden.com
Meld je aan voor onze nieuwsbrief
Ontvang als eerste de beste deals
Online Top Garden is known for its TOP customer service and after sales.
Online Top garden was created in 2013 as a "joke" and has since become a great success in Europe. Yes, you read that right, a "joke". The owners of Online Top Garden (Denise & Matthias) once ordered some supplies for their herbs online and saw several areas for improvement. They then thought how nice it would be to start a web shop in urbaning gardening themselves next to their full-time jobs at the time.
Now in 2021 we have expanded Online Top Garden into one of the most successful webshops in Urban Gardening with the best customer service that everyone deserves.
The largest and cheapest!
With our extensive range of various growing items, we aim to have everything in-house so that you can achieve the best growing results in the best and most fun way. And all this with the best products for the best prices with our lowest price guarantee.
We hope to be able to help every type of grower down to the last detail, whether that is a grower who is involved in urban gardening, grows for their own vegan lifestyle or someone who needs stuff from a grow shop. Something for every home grower! We have it all ready for you and are happy to help you with all your questions. And we have been happy to do so for almost 10 years.
"Time flies when you're having fun!"
You will certainly see pleasure in what we do with Online Top Garden in our online garden shop. Because we are always looking for the most beautiful products, we have an assortment of the best quality brands that we are proud of.
As a result, we have different prices for home growers / growers who have a small budget, but also professional products for larger budgets so that you as a hobby grower can also have everything at home to perfect your vegetable garden or urban gardening. Whether you are an indoor grower or an outdoor grower, we are here for you.
Over the years we have seen different brands come and go in our range to always keep the best brands and continue with that. In this way, there remains a range of products of the best quality for the best prices.
With our extensive (and still growing) range you can contact us for everything you need for your own project, so that you can easily get everything under 1 roof. Do you have any questions or need advice? Then we are of course ready for you with love to help you get the best results from your project. And if there is a product that you are missing in our range or that it is cheaper elsewhere, we would love to hear about it and we will get to work for you.
What does the grow shop law mean?
As of March 1, 2015, the amended Grow Shop Act is active with regard to Article 11a of the Opium Act. We are also not a typical grow shop that you used to visit, but a garden center that supplies stuff to hobby growers and gardeners. As of March 1, a lot has changed for the possibilities of our business operations and that of a grow shop. Due to the amendments to the Grow Shop Opium Act, we are punishable when we are complicit in the preparations for large-scale cannabis cultivation. This means that from 1 March we will only provide products and information if we are assured of your motive for a tolerated cultivation or hobby cultivation.
Our general terms and conditions have been adjusted in connection with the growshop law and of course we take the protection of your personal data into account. If you want to pick up goods and we have a suspicion, you will also have to sign a statement so that we are sure that the goods will be used tolerated.