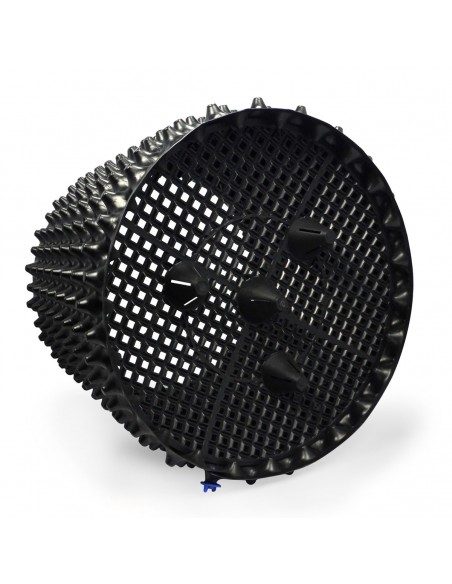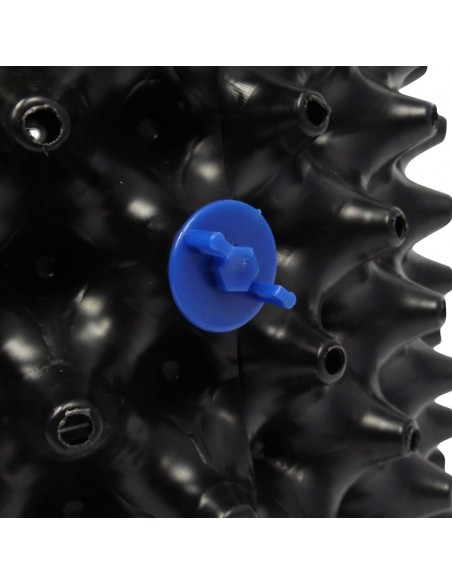 AirMaxx Wortel pot 2,5 Liter Ø15x15cm

Op voorraad: Ordered on weekdays before 1 pm, shipped in 1-2 weekdays!

AirRAP Rooting pot 2 Liter
AirRAP air pruning pots are plant containers that cause a spectacular improvement of the speed of growth and quality of the root system.
Due to the structure of these root pruning pots, the roots will be guided to the air holes at the end of the cones, where the tips of the roots will dehydrate, or are air-pruned. The plant will react by sending out more roots to compensate the loss. 
The rapid build-up of a strong and dense roots system gives the grower a lot of advantages, like a shorter grow period, reduction of losses and superior plant performance.
Features:
- Holes allow air to prune roots, allowing new roots to form
- Top layer of pots has no holes to avoid overspill
- Easy assemble. Ready to use in seconds
Benefits of using AirRAP include:
- Eliminate root circling.
- Reduce growing time.
- Simplify plant production, reduce cost
- Improve the quality of your root zone
- They're forgiving in extreme temperatures
Available in 5 sizes: 2L, 8L, 15L, 25L & 50L.
Customers who bought this product also bought:
Customers who bought this product also bought: