Free shipping at Online Top Garden! Within the Netherlands you will receive your package free of charge from € 125,00 and in Belgium this is free from € 150,00*. The lowest price guarantee and also free shipping! EXCLUDED FROM FREE SHIPPING:
* On substrates and articles that are longer than 100 cm or have to be shipped on a pallet, the normal shipping rates apply that you can find at the bottom of the table. Shipping costs will therefore also be stated in the shopping cart for these heavier items.
Our products are carefully and discreetly packed without texts or labels from Online Top Garden or other brands, so that you will receive your order decently.
When will my package arrive?
Via DPD you will receive a Predict e-mail on the morning of the delivery day with a time window of only 1 hour in which your package will arrive. You can see where your package is via live tracking.
Can I change my delivery address or date?
On the delivery day you can change your address and date up to half an hour before delivery via the Predict e-mail from DPD.
I cannot accept my package today, but I would like to have it put down. Is that possible?
Via the Predict e-mail from DPD you can give a deposit permission for a safe place.
Where can I find a DPD parcel pickup point?
Is it possible to pick up my order?
It is possible to pick up your order from us in Houten or at the nearest DPD parcelshop to you. 
Pick up at Online Top Garden in Houten
If you want to pick up products, we always ask you to call in advance to arrange a time, so that we can prepare your order. If desired, you can pay for the order in cash or online in advance. We do not have an ATM. You can pick up your order at Online Top Garden in Houten by appointment at the address below. If you have placed an order on working days before 1 p.m., you can pick it up by appointment the next working day between 4 p.m. and 5 p.m.* We are closed on Saturdays, so it is only possible to collect your order on working days.
Pakketboot 15 H
3991 CH Houten
Nederland
Our pick-up times on working days are:
10 am - 1 pm
4 pm - 5 pm
(* If the item is in stock. We have items with a longer delivery time of 1-2 or 1-5 working days).
Pick up at a DPD Parcelshop
If you have indicated that you want to pick up the package at a DPD parcel shop, this is usually possible within 2 working days after placing your order before 13:00. However, this cannot be combined with cash on delivery. We choose the parcelshop nearest to your home adress. If you prefer a different parcelshop, you can state this when placing your order or pass it on by email to info@onlinetopgarden.com.
How can I cancel an order?
If you want to cancel your order, you must notify us. If you let us know before delivery, there are no extra costs involved, you must then refuse the products upon delivery. After delivery you can still cancel your order, you will be charged for picking up the products or you can return it at your own expense. For more information, see the general terms and conditions. More information about canceling your order can be found under the heading: How can I make use of the right of withdrawal?
Who can I contact with questions about my order?
You will find the answers to most questions on this page. Therefore, read the information carefully. You will then have an immediate answer to your question. Do you have a question that you cannot find an answer to? Do not hesitate to contact our helpdesk. Our experienced and competent employees are happy to assist you and serve you well.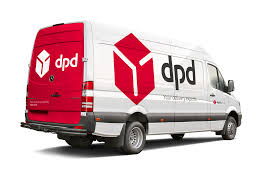 For shipments within the Netherlands, Belgium and the rest of Europe we use the rates of DPD + packaging costs.


0-10KG

10-30KG

30-40KG

40-50KG

50-60KG
Minipallet
60-90KG
Europallet

90-1200KG

1200+KG
Blockpallet

Netherlands

€ 6,95
€ 9,75
€ 14,50
€ 17,50
€ 37,50
€ 65,00
€ 65,00
€ 75,00

Belgium

€ 8,95
€ 12,50
€ 20,00
€ 27,50
€ 40,00
€ 75,00
€ 75,00
€ 120,00
Germany
€ 12,50
€ 15,00
€ 25,00
€ 30,00
€ 50,00
€ 80,00
€ 195,00
€ 290,00
The following applies to all our delivery options:
Ordered on working days before 1 p.m., shipped within one working day *
Ordered during the weekend, shipped no later than Tuesday.* 
Follow your parcel with track and trace from DPD Predict.
Meticulous delivery: orders are transported with care by DPD.
We deliver to the Netherlands, Belgium, Luxembourg and Germany.
Not 100% satisfied? The product can always be returned within 14 days after registration.
- Please note: in 98% of the cases, the package is delivered by DPD within 24 hours, so we cannot guarantee 100% that you will receive your order the next day.
- If you wish to receive an order on the Wadden Islands, we ask you to pay a surcharge before we ship your order. Unfortunately, the webshop does not recognize the postcodes of the Wadden Islands and we will ask you to pay us the surcharge separately before shipping.
(* the condition is that the item is in stock. In addition, each article states what the delivery time is. In most cases, the next working day will be shipped. Other products will be shipped within 1-2 business days or 1-5 business days. )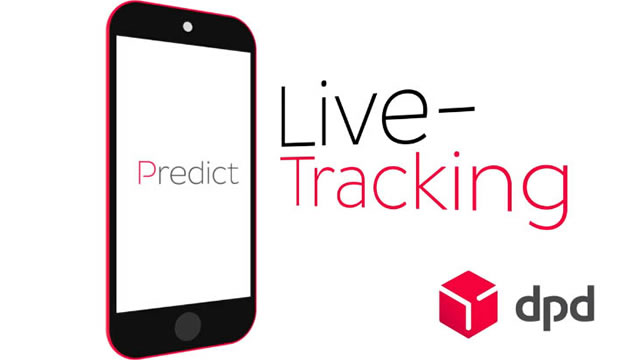 DPD's Predict informs you as the recipient about the day and time your parcel will be delivered. You will receive an SMS or e-mail with more information about the delivery and the option to track the delivery and adjust the delivery options to your wishes.
How does it work?
On the day before delivery you will receive an SMS or e-mail that your package will be delivered the next day.
On the delivery day you will receive a 1-hour time window in which the package will be delivered. You can track your package live. Adjusting the delivery is possible by choosing a different delivery date or address, having the parcel delivered to the Pickup parcelshops of DPD of your choice or giving permission to drop the parcel in a safe place.

UPS pay cash on delivery at the door
Paying cash on delivery means nothing more than paying at the door. Make sure that you can pay the amount in cash. Before we ship your order, we first ask you for a telephone or written confirmation. This option is only possible for delivery on working days and not in combination with delivery to a parcelshop.
If your order is shipped on a pallet, there will be 50 to 65 euros in additional costs.
Different rates apply for packages:
For this payment option we charge extra costs and these include the shipping costs of your order:
Netherlands: 
€ 50,00 for a package until 10kg
€ 60,00 for a package until 30kg
€ 65,00 for a package until 40kg
€ 85,00 tfor a package until 60kg
€ 95,00 for a package until 70kg
€ 110,00 for a package until 90kg
Belgium en Germany: 
€ 55,00 for a package until 10kg
€ 85,00 for a package until 30kg 
€ 105,00 for a package until 40kg
€ 140,00 for a package until 60kg
€ 165,00 for a package until 70kg
€ 190,00 for a package until 90kg