Nicotra radiant tube fan 1500 m3
Engine and suspension: The motors are equipped with ball bearings are maintenance-free and can not run dry, the engine is mounted in a rubber grommet with two shaft ends. Any vibrations caused by the use of a speed controller or other external influences are partly offset, these engines are therefore completely vibration-free under any circumstance. Fan: The fan is made of galvanized steel so he can not oxidize. These fans series has a stator with forward curved blades, this is the build up of pressure and the noise reduction very beneficial. The impeller and the engine of these fans are completely balanced on each other, even here, it means that it is completely free of vibrations and thus noise. The fans of Chaysol excel also through their strong quality and longevity. 1500 m3, 1.7A
Customers who bought this product also bought:
BN-Zym is based on specific enzymes natural bio-catalyst (process accelerator), medium-builder and -improver.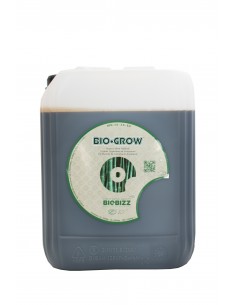 Bio-Grow is a liquid plant food which is ideally suitable for all soil mixtures. Bio-Grow smells very sweet through all its natural sugars it contains and also provides an ideal relationship with the bacteria present...